Monday, October 11, 2004
Superman is dead
Superman is dead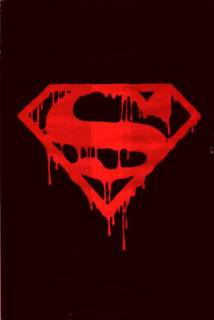 Christopher Reeve, the actor that starred in the series of Superman movies, passed away last night. It came as a big shock to Sharon and myself as we wondered how can he just go away at such a young age!
He had an eventful last decade, in which he became totally paralysed as a result of a fall off a horse, became the crusader of
stem-cell research
for the betterment of mankind, and was indeed the man of steel when he bravely continued on his fight.
I remembered when i was a tiny little boy (HARD TO IMAGINE I KNOW), and my father's friend would always sneaked some of the superman comics to me. That uncle have a son and that son used to be one of those that bought nearly every single comic that was available in Singapore. I recalled the uncle bringing me carton boxes of comics. If i knew the value of eBay then, by now i dont think i'll ever have to work anymore! Arrrgghh!
Those comics gave me a good foundation in my interests in books, English, imagination and exploration. Of all the superheroes that i've read, i think i still like Superman the most. A few years ago, there was that fictional "
Death of Superman
" series that helped to push sales. That series already bought tons of tears to my eyes as i read that.
Sigh.. now that the real life
Superman is gone
, that's even
worse
.
BBC has a page where surfers can send their
tributes
to Reeve.
posted by Jonathan at 4:14 PM |
Permalink
|